Face Glow Vitamin C Serum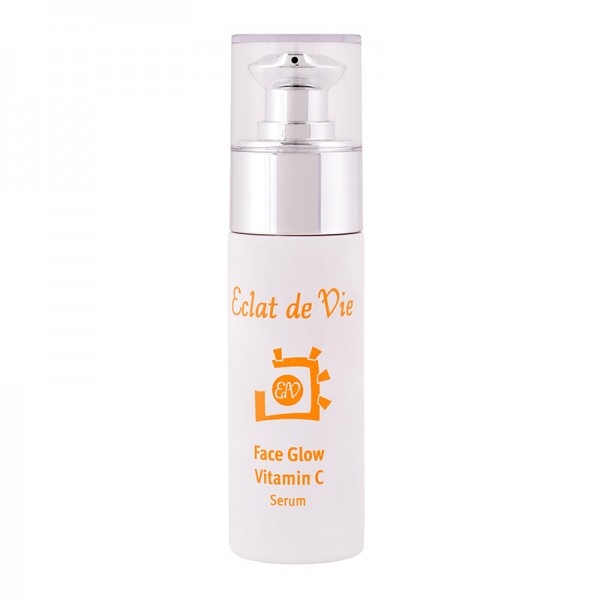 A thin day cream that nourishes, moisturizes and prevents premature aging of the skin.
Silk proteins: Silk proteins that form a protective, moisturizing film, thanks to which the wrinkles are gradually smoothed and the skin acquires a soft and silky appearance.
Tamarindus Indica Seed Gum : An active ingredient of biotechnological origin that strengthens the mechanisms of the skin's response to irritation, offers long-term relief from erythema and inflammation and at the same time protects skin cells from damage caused by environmental stress.
Hyaluronic acid : High molecular weight hyaluronic acid that moisturizes the skin.
Jojoba Oil : Natural jojoba oil of organic origin, rich in Ω9 fatty acids that moisturizes, rejuvenates and protects the skin from aggressive exogenous factors and at the same time regulates sebum hypersecretion.
Vol: 30 ml