Botoxyl Premium Day Cream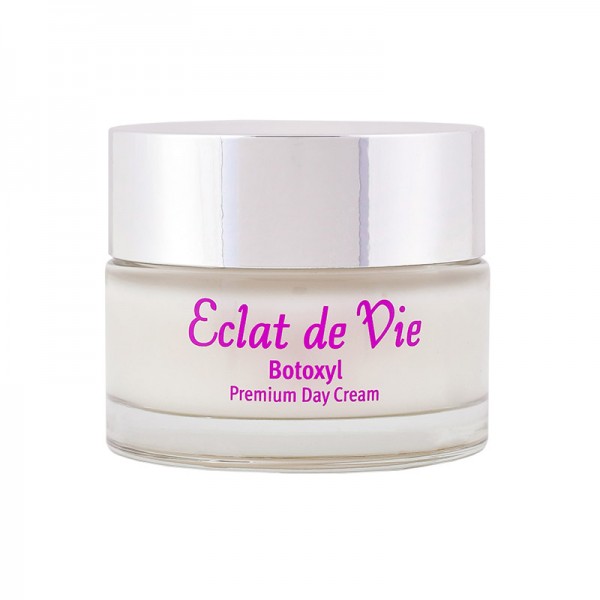 Age Group: 60+
Day cream that gives immediate firmness to the skin and targets the 5 key points that expose skin aging.
Active Ingredients:
Dipeptide [ddbd]: Soothes muscle contractions resulting in a significant reduction in expression wrinkles on the forehead, middle eyebrow and the area around the lips.
Hexapeptide-38 : Restores the loss in volume of mature skin by increasing the concentration of fat cells in the adipose tissue that is considered responsible for the healthy appearance of the skin.
Patented Tripeptide [TAUT] : Molecule that acts as an alternative to injectable forms of hyaluronic acid, stimulates the mechanisms of natural renewal of hyaluronic acid in the skin, improves skin volume, the quality of natural collagen and enhances skin firmness.
Darutoside & Oridonin : Two ingredients of plant origin with antioxidant activity that act on the main chromophore molecules (collagen, melanin and hemoglobin), restoring the uniform color tone and radiance of the skin.
Dipeptide-5 & Threonine : An ingredient that stimulates the synthesis of proteins at the interface between the skin and the epidermis, thus maintaining the balance in the process of skin renewal.
Vol: 60 ml