Botoxyl Eye Tight Cream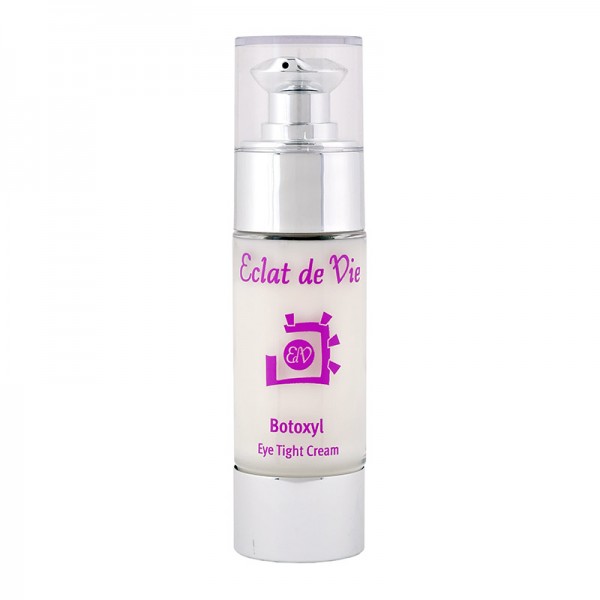 Age Group: 60+
Intensive care eye cream with active ingredients that immediately reduce the appearance of skin imperfections, help to straighten the eyelid while reducing dark circles and puffiness under the eyes.
Active Ingredients:
Albizia julibrissin & Siegesbeckia orientalis: A unique herbal combination that strengthens the skin tissue by significantly improving the firmness of the upper eyelid, reduces wrinkles on the "goose foot" and gradually eliminates dark circles and a tired face.
Hyaluronic acid Microspheres: Hyaluronic acid microspheres that increase their volume in contact with the skin and offer immediate and effective smoothing of wrinkles in the area around the eyes while intensively moisturizing the skin.
Sorghum juice: Extract rich in sucrose and substances that give immediate tightening and smoothing of the skin.
Vol: 30 ml