Caviar Luxurious Day Cream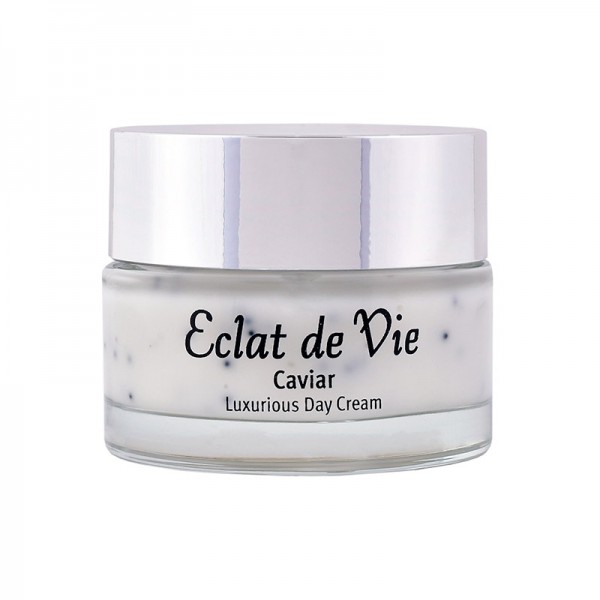 Day cream with active ingredients that rejuvenate the appearance of the skin, redefine the contour and eliminate the signs of aging.
Caviar Extract: Rich in Ω3 fatty acids, carotenoids and vitamin E that have strong antioxidant activity and enhance the healthy appearance of the skin.
Soy isoflavones: During the natural aging process, the synthesis of the basic dermal macromolecules (collagen, elastin, glycosaminoglycans) gradually begins to slow down. This causes the skin to lose its elasticity, become stiff and dull and wrinkles begin to form. Clinical studies on the ingredient have shown that it improves the density of the skin, offers a lifting sensation and smoothes wrinkles, making the skin look up to 5 years younger.
Hyaluronic acid : High molecular weight of hyaluronic acid that moisturizes the skin.
Macadamia Oil : Natural oil from macadamia with high content of unsaturated fatty acids that nourish, moisturize, neutralize free radicals and contribute to the deep reconstruction of the skin.
Vol: 60 ml